State Duma passes Supreme Court's sponsored bill on mediation procedures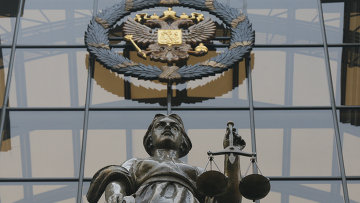 15:02 17/07/2019
MOSCOW, July 17 (RAPSI) – The State Duma has adopted in the third and final reading a bill prepared by the Russian Supreme Court which is aimed at improvement of mediation procedures.
Certain amendments to Russia's relevant legislation are to extend a list of reconciliation procedures to include, alongside mediation, also negotiations and mediation through courts. Reconciliation procedures may take place at any stage of the process at the request of a party or by court's proposals on the condition the parties agree. Judges emeritus have the right to act as court reconciliators and mediators.
Negotiations are to be held on the terms set by the parties; laws or agreements may envisage cases, where negotiations are mandatory.
Court-based reconciliation is to be carried out with participation of a court mediator and may be launched at any stage of the proceedings. The procedure of reconciliation through courts as well as the requirements as to court mediators is to be determined by the respective regulations to be approved by Russia's Supreme Court Plenum. Moreover, the Plenum is to develop and approve a list of court mediators basing on courts' nominations.
Reconciliation procedures may result in a voluntary settlement; partial or complete waiver of a claim; partial or complete admission of a claim; partial or complete waiver of petitions for appeal, cassation, or supervisory appeal, or other outcomes.
The mediation process is to be regulated by a law on mediation. The lists of mediators are to be managed by councils of judges of the subjects of the Russian Federation. Mediation procedures are to be applicable to disputes arising from civic, family and labor relations. Out-of-court mediation-based agreements by the parties are to be recognized as enforcement documents after notarization.
The laws are to come into effect 90 days after their official publication with certain exceptions synchronized with a law on the procedural reform.