St. Petersburg MPs propose to punish teens of 14 for cruelty to animals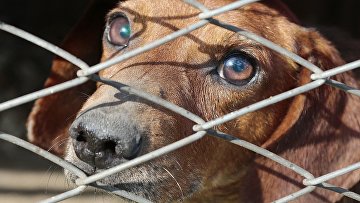 09:50 11/07/2019
MOSCOW, July 11 (RAPSI) – The St. Petersburg Legislative Assembly has submitted a bill lowering the age of criminal responsibility for animal abuse from 16 to 14 years to the lower house of Russian parliament. The document's version has been published on the State Duma database.
In December 2017, punishment for cruelty to animals was legislatively tightened. The law fixes penalty of up to 3 years in prison for animal abuse. If the crime is committed in presence of a child, by a group of people in collusion, or with display in media including the Internet, it would be punishable by up to 5 years in prison. The law also stipulates alternative penalty such as fines, community service and supervised release, which would provide individualization of punishment depending on crimes' nature and level of public danger, identity of a criminal, mitigating or aggravating circumstances.
However, currently minors at the ages from 14 to 16 in no way are responsible for animal abuse.
The bill proposes to hold people responsible for cruelty to animals from the age of 14.
Amendments are proposed to the Criminal Code of Russia.