Justice Ministry seeks to set forfeiture procedure as to officials' undeclared assets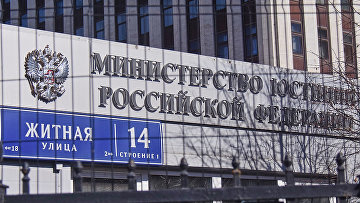 14:20 14/06/2019
MOSCOW, June 14 (RAPSI) – Russia's Justice Ministry is developing a bill aimed to establish a procedure governing forfeiture of monetary assets owned by officials who fail to provide evidence that these assets were acquired lawfully, the website of the Ministry reads on Friday.
The bill is to be applicable to individuals filling governmental or municipal posts, as well as officials at state-owned corporations, Bank of Russia, Pension Fund and other organizations. These persons are to present information on their proceeds, properties and property-related obligations as prescribed by a federal law adopted to control if the earnings declared by officials correspond to their expenditures.
The Justice Ministry notes that at present a mechanism permitting to forfeit to the State real property, vehicles, and securities of officials failing to present information confirming the legality of such acquisitions is in place.
However, the new bill is to be adopted in order to fulfill a plan to forfeit monetary assets owned by such officials in cases where the amounts of money in their possession exceeds the total proceeds of an official and his/her spouse received over a certain period and such persons fail to provide evidence that these sums were obtained in a legitimate way.
The bill is being developed on the basis of an anticorruption national action plan for years 2018 through 2020.