Russian Ministry of Justice prepares draft of penal system disciplinary charter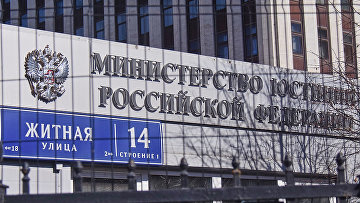 11:56 07/06/2019
MOSCOW, June 7 (RAPSI) – The Ministry of Justice has developed a disciplinary draft regulation of the Russian penal system. The document has been published on the website of draft laws and regulations.
The charter would establish rights, duties and responsibility of executives concerning service discipline maintenance and its observance by employees, the order of imposing, executing and challenging disciplinary sanctions as well as recording incentives and disciplinary punishment, the ministry's statement reads.
The penal system employees would face for disciplinary violations admonitory address, severe reprimand, service incompetence note or even dismissal. Only one disciplinary sanction may be administered to a violator.
A penal service employee or a former one may challenge an administered reprimand within three months from the date of formalization with the relevant order, according to the draft regulation.