State Duma adopts bill on control over medical treatment of drug-addicted convicts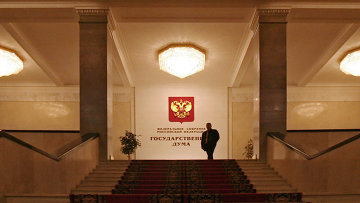 15:09 28/05/2019
MOSCOW, May 28 (RAPSI) – The State Duma passed a government bill establishing a procedure of the control over mandatory undertaking treatment by convicted drug addicts in a final third reading on Tuesday.
Currently, a court sentencing a drug addicted person to a fine, community service, supervised release or deprivation of the right to occupy certain posts or to engage in a determined activity may order such a convict to undergo compulsory treatment for drug abuse, medical or social rehabilitation.
However, a procedure of control over execution of these obligations by drug addicted convicts has not been established yet, according to the ministry.
The bill envisages approval of such a procedure by the Justice Ministry along with the Health Ministry.
According to the Federal Penitentiary Service, 2,028 drug-addicted convicts subject to compulsory treatment, medical and social rehabilitation were registered in 2017. In the first quarter of 2018, their number reached 1,304.
Amendments are proposed to the Criminal Code. If approved, they will take effect on July 1, 2019.