Fines of up to $15,500 proposed for sports ticket touting in Russia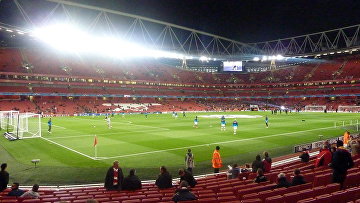 13:28 29/04/2019
MOSCOW, April 29 (RAPSI) – Russia's Ministry of Sports has drafted a bill on fines of up to 1 million rubles ($15,500) for sports ticket touting. The document has been published on the official website of draft laws and regulations.
Amendments are proposed to the Code on Administrative Offenses.
Under the bill, illegal sales of tickets for official sporting contests or documents giving a right to attend such competitions would be punishable by fines ranging from 500,000 to 1 million rubles or administrative suspension of activities for up to 90 days for companies. Individuals would face fines varying from twentyfold to twenty fivefold cost of admission but not less than 50,000 rubles, while officials would be punished with fines upwards of 150,000 rubles ($2,300).
A list of such sports events would be approved by the government.