Special prison conditions for terror convicts approved by Russia's President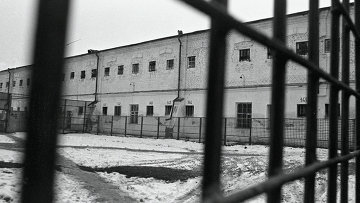 17:26 28/12/2018
MOSCOW, December 28 (RAPSI) – President Vladimir Putin has signed into law a package of bills aimed to prevent the spreading of radical extremist ideologies in places of confinement by introducing special prison conditions for persons convicted of terrorism, the official website of legal information reads on Friday.
Earlier, the bills have been approved by both houses of the Russian parliament, the State Duma and the Federation Council.
According to the law, persons sentenced for terrorism would serve certain time of their punishment in prisons instead of penal colonies, where ward treatment is to help in minimizing the spread of extremism among convicts and the scale of their recruiting to terrorist organizations when in confinement.
Before, those convicted of aggravated terrorism- and extremism-related crimes might be put to serve time in minimum- to maximum-security correctional facilities, where the communications among convicts are less restricted, whereas in prisons they are confined in small groups.
From now on, terrorism-related offences are put on the list of especially dangerous crimes punishable in certain cases with confinement in prisons, whereas for gravest crimes of this nature there is established a statutory rule envisaging service of the greater part of the term of sentence in prison.
The Federal Penitentiary Service (FSIN) is authorized to transfer the persons engaged in the propaganda of terrorism among other convicts to other penal facilities under the same regime, the law reads.