Bill on responsible treatment of animals finally passed in State Duma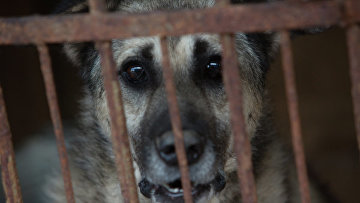 15:55 19/12/2018
MOSCOW, December 19 (RAPSI) – A bill on responsible treatment of animals, developed since 2010, has finally been passed in the third and final reading by the State Duma, Russia's lower house of parliament.
According to the document, a person can't get rid of an animal in an arbitrary manner for it must be transferred either to a new owner or an animal shelter. Animals can't be slayed under any pretense, organization of animal fights, setting animals on other creatures and humans are all forbidden, the bill reads. Also, propaganda of cruel treatment of animals as well as keeping wild animals in apartments, private houses and land plots, are all banned.
The bill forbids special zoos of "contact type", often found in malls, and keeping animals in bars, cafes and restaurants.
Authors of the document note that the bill retains only one program on dealing with stray animals: capture, sterilization, vaccination and return to previous habitat. A strayed animal should be immediately transferred to a shelter and it if there are special call marks, it should be returned to an owner. Capture of stray animals must be done accompanied by video capture and publishing of information on animals put in shelters.
Animal shelters also received new regulations. These organizations can't be established in apartments, must publish information on new animals and so on. Additionally, there will be prescribed requirements for the maintenance and use of animals for cultural and entertainment purposes, cases where it is possible to use pets in business activities. Shelters are forbidden from killing animals without veterinary certificate on untreatable disease or lethal trauma.
Pets must be walked only in a regulated manner, ensuring safety of citizens, animals, property belonging to individuals and legal entities. Pets must not move unrestricted on automobile roads, in elevators and similar areas.
Walking a potentially dangerous dog without a muzzle and a leash, regardless of the place of walking, is prohibited, unless a potentially dangerous dog is located in a fenced area owned by the owner of the dog. The presence of this dog should be made warning sign at the entrance to this area. The list of potentially dangerous dogs is approved by the government of Russia.