Bill on fines for overbooking reaches State Duma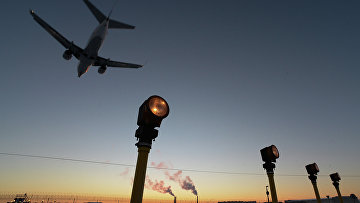 13:59 14/12/2018
MOSCOW, December 14 (RAPSI) – A bill introducing fines of up to 200,000 rubles ($3,000) for selling airline tickets under an overbooking system, when tickets are sold in a larger number than there are available, a document published on the database of the lower house of parliament reads.
The amount of fine for an airline may reach 100,000 rubles ($1,500) for one-time violation and 15,000 rubles ($225) fine for officials. Repeated violations may see fines raise up to 200,000 rubles and 30,000 rubles ($500).
Authors of the bill note that airlines in an increasingly common fashion violate the passengers' legal rights and refuse them to board the planes because authorities ignore the so-called overbooking problem and lack liability in these cases. In the last several years prominent carriers such as Pobeda, UTair and Ural Airlines were related to these violations.