State Duma adopts simplified procedure of inmates' release on medical grounds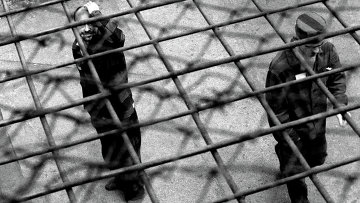 11:41 13/12/2018
MOSCOW, December 13 (RAPSI) – The State Duma has adopted in a final third reading a bill simplifying a procedure for release of seriously ill convicts from serving sentence.
The bill would authorize the government to enact a regulation determining a procedure of medical examination for inmates applying for release because of serious illness.
Currently, Russia's Justice Ministry and Federal Penitentiary Service do not have such powers.
Moreover, under the draft law, if convicts are unable to file a motion for release with court themselves, chiefs of prisons or penitentiary bodies would have a right to lodge an appropriate petition/
The initiative has been drafted based on the results of the law enforcement monitoring of prisoners' health care maintenance.