Bills on fines for dissemination of fake news reach State Duma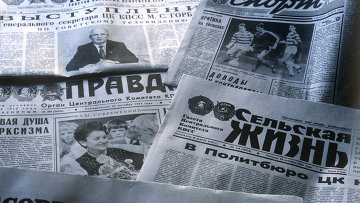 17:48 12/12/2018
MOSCOW, December 12 (RAPSI) – Bills establishing fines of up to one million rubles (over $15,000) for disseminating false information of public importance in media and on the Internet under the guise of reputable statements that may lead to danger for people has reached the State Duma, the database for the lower house of parliament reads.
Under the draft law, distribution of such information would be qualified as restriction of freedom of press.
Dissemination of false information in media and on the Internet may result in fines of up to 5,000 rubles for citizens, up to 50,000 rubles for officials and up to a million rubles for a legal entity along with confiscation of the contentious item.
In addition, one of the bills proposes to take measures against content for unspecified audience that exhibits disrespect towards society, state, official symbols of Russia, Russian Constitution and authorities. These actions may be punishable by up to 5,000 rubles ($76) fine or administrative arrest for 15 days.