Bill clarifying specifics of deferment from military service reaches State Duma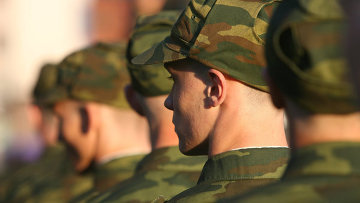 11:59 19/09/2018
MOSCOW, September 19 (RAPSI) – A bill providing equal opportunities for young men to get deferment from military service in order to receive continuous higher education has been submitted to the State Duma, the press-service of MP Irina Yarovaya has stated.
According to Yarovaya, currently young men have a right to receive one deferment to complete school education and another one to complete higher education. As a result, people who reached 18 when they studied in a high school, receive first deferment automatically and spend the next one to get enrolled in a university. In contrast, people who finish school earlier receive first deferment to enroll in a university, and second one to transfer from bachelor's form of education to master's one.
This situation results in unequal opportunities when some people don't get an option to receive continuous higher education. The bill reads that young men will get a right to continue their education regardless of the fact when they began studying at school.