Russian government suggests banning foreign agents from conducting anti-corruption exams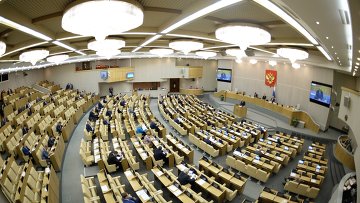 14:45 29/05/2018
MOSCOW, May 29 (RAPSI) – A bill prohibiting international organizations and NGOs labeled as foreign agents from conducting independent anti-corruption examinations of laws and regulations has been submitted to the State Duma. The document's version has been published on the database of the lower house.
Under the bill, prevention of the said organizations' influence on social and political institutions in Russia is one of the government work's priorities aimed at protection of the constitutional system's foundations, morality, rights and legitimate interests of Russian citizens, public policy, national defense capability and security and maintaining public order.
The draft law also envisages restrictions for individuals. According to the document, an applicant for conduction of independent anti-corruption examinations must not have an unexpunged or unspent conviction. Moreover, people committed corruption offenses and fired out because of loss of trust would be banned from accreditation as well.
The bill will step up the requirements to candidates for independent expert status conferring a right to carry out anti-corruption examinations, the initiative's authors believe.