Russian government proposes tougher punishment for animal trade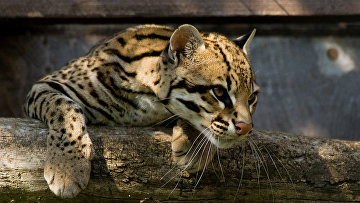 14:59 09/01/2018
MOSCOW, January 9 (RAPSI) – Russia's government has submitted a bill toughening punishment for illegal sale of wild animals and aquatic biological resources, including those listed in Red Book, to the State Duma.
The document's version has been published on the database of the parliament's lower house.
The bill in particular envisages sentence of up to 9 years in prison with fines of up to 3 million rubles (about $53, 000) for illegal selling and buying animals, their parts and derivates through the Internet or mass media.
This proposal is connected with increased cases of online sales of skin, bones and other derivates of most valuable wild animals and aquatic biological resources, an explanatory note to the bill reads.
The bill is aimed to improve efficiency of fighting against these crimes.