Putin signs law on support of families with children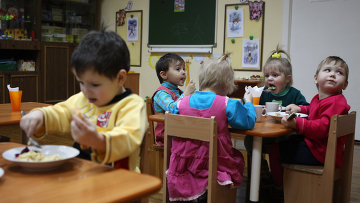 10:59 29/12/2017
MOSCOW, December 29 (RAPSI) – Russian President Vladimir Putin has signed laws on monthly payments for families with children and prolonging of maternity capital program by three years.
Earlier, the State Duma and the Federation Council have approved the bills.
According to the first law, Russian citizens with constant residence have a right to receive monthly payments if they adopt a child or give birth to a second one after January 1, 2018, if the child is also a citizen of Russia. Amount of payment is calculated based on regional specifics.
The second law is related to a program adopted in 2007. In that year, the Russian government approved the program under which women who give birth to at least two children are entitled to "maternity capital." The law stipulates three ways this money can be used: to improve the recipient family's living conditions; to pay for a child's education; or to invest in the funded part of the mother's pension.