State Duma passes bill on fines for breaking anonymizer law in first reading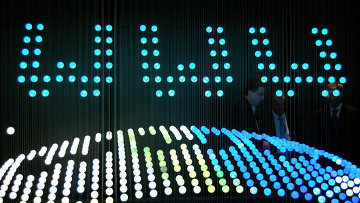 10:59 12/10/2017
MOSCOW, October 12 (RAPSI) – The State Duma has passed in the first reading a bill introducing fines for failure to comply with the law prohibiting the use of technologies enabling access to blocked websites, also known as anonymizers.
According to the bill, online search system operators are to be fined for failing to obtain access to Russia's communications watchdog Roskomnadzor's registry on prohibited websites. Fines may reach as high as 5,000 rubles (about $86) for citizens, 50,000 rubles (about $866) for officials and 500,000-700,000 rubles ($8,665-12,000) for companies. Similar fines may be introduced for failing to provide access to banned websites on users' request.
On July 30, Russian President Vladimir Putin signed the law banning anonymizers.
The legislation envisages a ban on using information and telecommunication networks, as well as software, with the aim to obtain access to websites and content blocked in Russia. Providers, in order to be able to comply with the ban, are to be allowed to draw on the database of restricted sources run by Roskomnadzor.
Failure to comply with Roskomnadzor requirements is to result in a 30-day interdict on visiting sites providing access to information resources used to circumvent the blocks. Operators of search services will be obliged to cease publishing of links to information resources blocked in Russia.