Russia's Ombudsman pushes for convicts to be confined near relatives' residences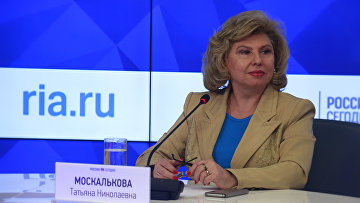 17:05 10/10/2017
MOSCOW, October 10 (RAPSI) – Russia's Rights Commissioner Tatiana Moskalkova has addressed the State Duma advocating an initiative to adopt legislation permitting convicts to be transferred to penal facilities situated closer to the places their relatives live, RAPSI correspondent reports from the Ombudsman's Office on Tuesday.
This Monday, Moskalkova told a student audience about the work and activities of the Ombudsman. When speaking about the legislative development, she noted that lately she had received a rising number of applications from convicts and their relatives complaining that penal facilities were too remote from the places of residence of family members.
The Ombudsman has explained that currently the Russian Penal Code envisages transfers of convicts only on the grounds of their health and safety. Although the Rights Commissioner Office lacks the power to introduce legislation, Moskalkova said, she nevertheless could realize her right to address the State Duma, the lower house of the Russian Parliament, presenting an initiative aimed to improve the legal regulations.