Bill on exclusive sanatoriums for judges submitted to State Duma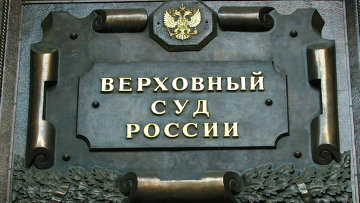 15:40 09/10/2017
MOSCOW, October 9 (RAPSI) – The Supreme Court of Russia has submitted a bill on creation of exclusive sanatoriums for judges to the State Duma, according to the database of the parliament's lower house.
The bill grants the Judicial Department at the Supreme Court a right to establish facilities providing medical help and sanatorium treatment to judges, including retired ones, supporting staff of courts, staff of the department and its bodies.
Authors of the bill note that judicial system is the only branch of power without its own sanatorium bases.
According to the Supreme Court, this change will not require additional funds from the budget.