Bill on anti-terrorist commissions submitted to State Duma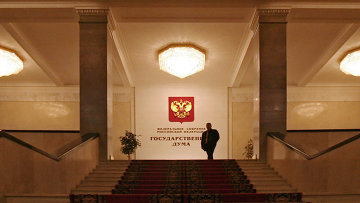 17:40 21/09/2017
MOSCOW, September 21 (RAPSI) – A bill on establishment of counter-terrorism commissions in Russia's regions has been submitted to the State Duma, according to the statement of the lower house of parliament.
Amendments are proposed to the law on combatting terrorism.
Under the bill, the highest officials of territorial entities of the Russian Federation would be authorized to create these commissions in municipalities.
Currently, counter-terrorism commissions may be established in a municipal settlement at the discretion of a local administration's head. However, such commissions have not been created in all country's municipal units because their establishment is not secured in legislation, according to the bill's authors.