State Duma passes bill on toughened penalty for unlawful circulation of alcohol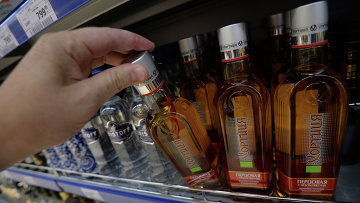 11:59 14/07/2017
MOSCOW, July 14 (RAPSI) – The State Duma has passed a bill on toughened punishment for unlawful production and sale of alcohol and alcohol-containing products.
The bill introduces changes to the Criminal Code of Russia, harshening punishment for these crimes. Upper limit of fine for producing and sale of alcohol on a large scale without proper license is to be increased to 3 million rubles (about $50,250) and upper limit of prison sentence or community service is increased to 3 years.
If the crime is committed within an organized group or on especially large scale, it may result in a 4-million-ruble (about $67,000) fine and 5 years of imprisonment or community service. Large scale is defined as goods valued at more than 300,000 rubles ($5,000) and especially large scale as one exceeding 1 million rubles ($16,750).
According to bill, liability for production and sale of counterfeit excise stamps, special brands or marks also gets considerably increased. For this crime a person may be sentenced up to 8 years or fined up to 700,000 rubles ($11,725). If this crime damages the state or is perpetrated on especially large scale fines may reach as high as 1 million rubles and sentence may be increased up to 10 years.