State Duma passes bill on meetings between imprisoned parents and their children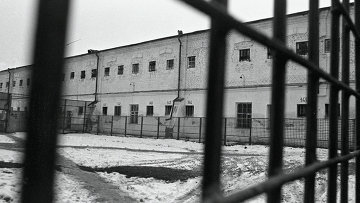 14:53 07/07/2017
MOSCOW, July 7 (RAPSI) – The State Duma has passed in the second reading a bill allowing meetings between imprisoned parents and their children, a statement of the lower house of parliament reads on Friday.
The bill introduces changes to the Penal Code of Russia. According to the chairman of the State Duma Committee on Security and Counteracting Corruption Vasily Piskarev, these amendments are enforcing Article 9 of the Convention on the Rights of the Child. In particular, they allow to maintain connection between children and parents and avoid potential negative consequences for a child's emotional and psychological state caused by a prolonged separation.
Authors of the bill propose to allow convicted mothers of a child under the age of 14 or a child with disabilities to visit their children outside a penal colony for 15 days, two times a year in the first case and four times in the second one.
Convicted fathers will receive the same right if they are single parents.
The bill does not concern people convicted of crimes against children and teenagers as well as several other categories of inmates convicted of crimes of increased public danger.