Convention on confiscation of proceeds from crime submitted to State Duma for ratification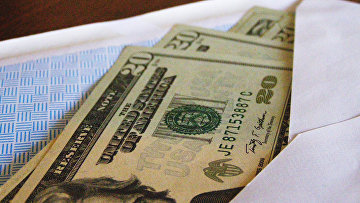 18:25 26/06/2017
MOSCOW, June 26 (RAPSI) – President Vladimir Putin on Monday submitted the Council of Europe Convention on Laundering, Search, Seizure and Confiscation of the Proceeds from Crime and on the Financing of Terrorism to the lower house of Russian parliament for ratification, according to the State Duma database.
The Convention was signed on behalf of the Russian Federation on January 26, 2009, in Strasbourg.
Ratification of the Convention will enhance the efficiency of Russia's cooperation with other countries in anti-money laundering and combating the financing of international terrorism and provide additional features for development of international cooperation of competent authorities in laundering, search, seizure and confiscation of the proceeds from crime, an explanatory note to the document reads.