State Duma Committee backs bill on supervision over convicted drug traffickers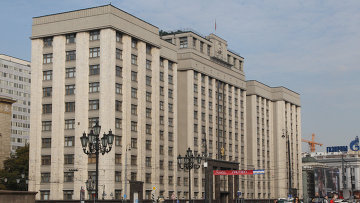 17:34 18/05/2017
MOSCOW, May 18 (RAPSI) – The State Duma Committee on security and counteracting corruption has supported a bill establishing administrative supervision over criminals repeatedly responsible for illegal drug trafficking, the statement of the lower house of parliament reads on Thursday.
Administrative supervision over persons released from penitentiary facilities and having an unspent conviction may only be established by a court ruling and set in a period from one to three years. This supervision will limit the right to visit public events, leaving a defined territory and visits to a number of public areas.
According to the head of the Committee Vasily Piskarev, this measure is required for prevention of drug addiction and repeated crimes in this sphere. "The government is achieving two tasks: aiding those who made a wrong turn in life to find a way to rehabilitation and ensuring a more effective level of public safety and order for citizens," Piskarev said.
He added that persons convicted of drug consumption often become drug traffickers - a very dangerous situation for the society. That's why persons released from penitentiary facilities should stay under law enforcement supervision.