Bill on supervision of released criminals adopted by State Duma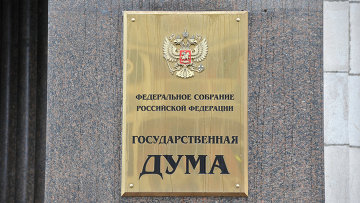 13:32 17/05/2017
MOSCOW, May 17 (RAPSI) – The State Duma passed in the third and final reading a bill envisaging post-prison supervision over criminals, who had served terms for serious crimes including terrorism and extremism.
The bill was submitted to the lower house of parliament by the Russian government in December 2014.
Under the draft law, compulsory administrative supervision would apply to individuals of majority age convicted of committing serious and particularly serious crimes of a terrorist and extremist nature, connected to infringement on life of law enforcement officers, public officials and persons executing justice or investigation, after their release.
A similar measure would touch people sentenced to imprisonment for murder, tortures, involvement of children in a criminal gang or committing serious and particularly serious crimes as well as causing grievous bodily harm if the crime had been committed on grounds of political, ideological, racial, national and religious hatred and enmity or animosity against any social group.
Moreover, the bill stipulates oversight for individuals served prison sentence for certain administrative violations repeatedly committed throughout the year including drunk driving, refusal to undergo medical examination for establishment of the fact of alcoholic, narcotic and drug abuse intoxication.
Convicts without a permanent home or place of temporary residence and child molesters would be also supersized after their release from prison.