Bill on life-term prisoners' right for long visits reaches State Duma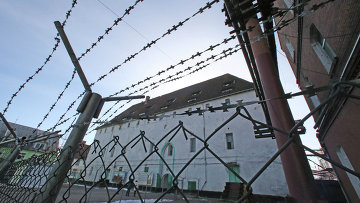 10:25 21/04/2017
MOSCOW, April 21 (RAPSI) – Russia's Cabinet of Ministers has submitted a bill that would allow life-term prisoners to have one long visit a year from relatives, the government's website announced on Friday.
The bill was drafted by the Justice Ministry in compliance with the Constitutional Court's order.
In November 2016, the Constitutional Court of Russia published a regulation that allows prison inmates sentenced to life to receive at least one long visit from close relatives in the first 10 years of prison term.
The Court was reviewing Russian legislation regarding prison visits under the request of the Volgograd Regional Court regarding cases of convicts Anton Matsynin and Nikolay Korolev. Their wives tried to organize prolonged conjugal visits in the first 10 years of imprisonment but were denied.
Currently, prolonged visits for such inmates are only allowed when they are moved to less strict conditions, but those who serve life terms may be transferred to such conditions only after 10 years of prison time for good behavior.
The bill would give life-term convicts serving their sentence in stringent conditions in high-security prisons the right to have one long visit from close relatives within a year.
Additionally, the draft law proposes to change the number of short and long visits for inmates serving their term in stringent conditions in correctional colonies of general and strict regimes, prisons and juvenile correctional facilities.