State Duma MPs propose suspension of coaches for anti-doping rule violations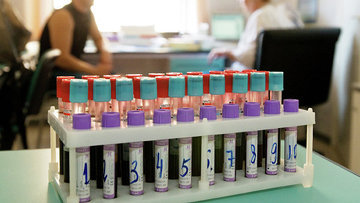 15:55 20/04/2017
MOSCOW, April 20 (RAPSI) – Lawmakers Igor Lebedev and Dmitry Svishchev (LDPR) have submitted a bill to the State Duma providing for suspension of sports coaches for violation of anti-doping rules, according to the database of the parliament's lower house.
Under the bill, coaches may be suspended from work for possession, distribution or attempted distribution of prohibited substances or methods, falsification or attempted fabrication in any stage of doping tests. They would face also dismissal for assistance, instigation, collusion or other forms of intended participation in violation of anti-doping rules. All these facts must be proven by a relevant anti-doping organizations.
A coach working with an athlete of majority age would not be dismissed during investigation into alleged violations, an explanatory note to the bill reads.
The initiative is aimed to protect athletes' health. However, the bill stipulates the possibility of setting limits of working practice in physical training and sports for coaches found guilty of violating all-Russian or international anti-doping rules, according to the document's explanatory note.