State Duma passes bill on requirements for children's names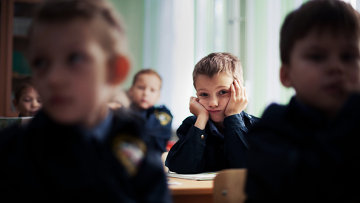 12:51 14/04/2017
MOSCOW, April 14 (RAPSI) – The State Duma has adopted in the second reading a bill that would set requirements for children's names, according to lower house's statement.
Under the bill drafted by Valentina Petrenko, member of the Federation Council, a ban will be put on registration of names containing figures, symbols, numeral adjectives or their combination, ranks, obscene words, which fail to meet the requirements of current legislation on acts of civil status.
Ban on the use of abbreviation in names was excluded from the bill by the second reading.
A child may be given double surname consisting of surnames of his or her parents. However, the surname must include not more than two words.
Current legislation gives full rein to parents in choosing names for their babies. Registry authorities are not entitled to deny registration of a child's name because of its injuriousness, roughness, disharmony or difficulties in pronouncing, an explanatory note to the bill says.
At the same time, existing law does not include principles obliging parents to give their children only those names which do not violate their rights and interests.
According to the registry authorities' statistics since 1998, Nikolay-Nikita-Nil, Christamrirados, Dolphin, Yaroslav-Lyutobor, Luka-Shchastye (Luka-Happiness), Summerset Ocean, are among the strangest boys' names. The most unusual girls' names registered during this period are April, Polina-Polina, Princess Daniella, Zarya-Zaryanitsa ("Dawn"), Alyosha-Kaprina, Oceana, Sophia-Solnyshko (Sophia-Sunshine).
"The biggest uproar, now over 10 years old, involves parents who named their child BOC rVF 260602, which loosely means "a biological object of the human species from the Voronin-Frolov family, born 26 June 2002." Little BOC, as he is called, has no documents up to date because the court ruled in favor of a Moscow civil registration office that refused to register the child with this name to protect his interests," Valentina Petrenko, member of the Federation Council, said earlier.
The proposed bill will make it possible to ensure more efficient protection of children's constitutional rights and statutory interests to a name.