Russian Supreme Court backs bill on protection of doctors and patients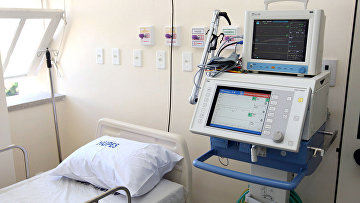 14:30 15/03/2017
MOSCOW, March 15 (RAPSI) – The Supreme Court of Russia has supported a bill on protection of medical professionals and patients, the United Russia party's website announced on Wednesday.
The Supreme Court said in its official comment that the purpose of this draft law is fully justified.
According to Deputy Speaker of the State Duma and one of the bill's authors, Irina Yarovaya, approval of the document will allow for its realization following a response of the government.
The initiative stipulates administrative and criminal punishment for obstructing authorized activity of doctors by restraining, threatening and impeding access to patients. Such actions would result in criminal punishment if they caused harm to a patient's health of medium gravity, grievous harm or a patient's death.
Punishment also proposed for infliction of trivial bodily injury or murder threats to health workers.
Moreover, "hooligans" obstructing driveway of ambulances would face administrative penalties.