Bills on criminal liability for obstructing driveway of ambulances reach State Duma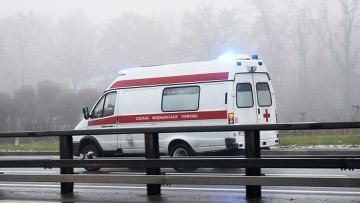 13:56 30/01/2017
MOSCOW, January 30 (RAPSI) – Russian State Duma will review bills introducing criminal punishment for obstructing driveway of ambulances if such disruption caused grave harm to a person's health or death of a person, a statement on the lower house of parliament's website reads on Monday.
According to authors of the bills, if a person suffers grave harm to health, one responsible for obstructing ambulance may be sentenced up to two years in prison. A criminal may be sentenced up to five years in prison if his actions caused a person to die.
Bills also propose to toughen administrative liability by increasing administrative fine up to 1500 rubles (about $25) with cancellation of driving license for up to a year.
Current legislation reads that obstructing driveway of ambulance which is moving with activated blue beacons and siren may result in a 500-ruble fine (about 8$) and cancellation of driving license for up to 3 months.
These initiatives are related to a dramatic incident which occurred on January 10. A driver of a car refused to let ambulance pass on its way to a person in danger. As a result, medical professionals could not reach that person in time.