President Putin introduces criminal punishment for Ponzi scheme organizing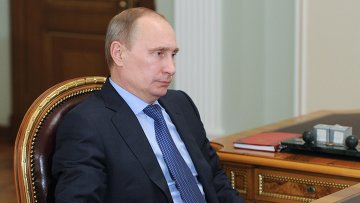 11:52 30/03/2016
MOSCOW, March 30 (RAPSI) – Russian President Vladimir Putin has signed a government bill introducing criminal punishment of up to 6 years in prison for organization of Ponzi schemes into law. The document has been posted on the government's legal information website.
The law stipulates criminal liability for Ponzi scheme organizers for obtaining more than 1.5 million rubles ($21,800) in assets belonging to individuals and companies.
Such crimes would be punished with fines of up to 1.5 million rubles, up to 5 years of community service or up to 6 years in prison.
In early March, authorities approved fines of up to 1 million rubles ($14,500) for organizing and advertising Ponzi schemes.
Currently, around 200 criminal cases on financial pyramids which caused damage to individuals and companies for a total amount of more than 20 billion rubles ($291 million) are under investigation, according to Deputy Chief of the Interior ministry's investigation department, Oleg Danshin. Over 70% of cases are connected with crimes committed from 2009 to 2010. In 2015, the police completed investigation into more than 20 criminal cases on Ponzi schemes and forwarded them to courts.