Russia's Federal Chamber of Lawyers calls to ensure independence of advocacy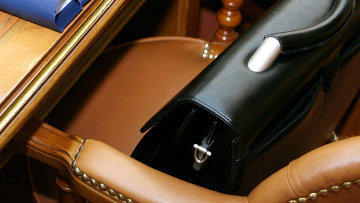 16:40 25/03/2016
MOSCOW, March 25 (RAPSI, Lyudmila Klenko) - Yevgeny Semenyako, President of the Federal Chamber of Lawyers, during the briefing at the TASS news agency on Friday proposed to ensure independence of advocacy by implementing a relevant reform.
Bar independence may be enhanced under independent judiciary only, Semenyako told journalists. Therefore, the Federal Chamber of Lawyers supported a proposal by President Vladimir Putin to reduce number of jurors from 12 to 8 people.
"About 3 million criminal cases are reviewed in Russia annually; we could see judiciary independence if jurors consider some of them," Semenyako said.
Moreover, members of the Chamber see an opportunity of hearing civil cases by jury. However, in such cases the number of jurors should be reduced even more.