Putin proposes postponing personal data storage law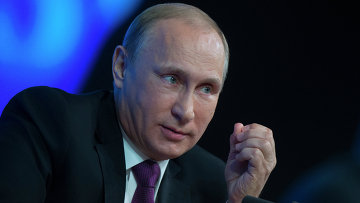 16:03 13/07/2015
MOSCOW, July 13 (RAPSI) – President Vladimir Putin has issued instructions to consider postponing the enforcement of the personal data storage law due to several foreign companies' concerns, presidential press secretary Dmitry Peskov told journalists on Monday.
According to media reports, the Association of European Businesses (AEB) has asked the president to place this law in a dormant status and to delay the penalty that Internet companies would face under the new law by one year, until September 1, 2016.
"Considering the concerns expressed by representatives [of Western companies], the president has ordered that the possible reasons behind these concerns be clarified. The issue is being analyzed. The conclusions will be submitted to the president," Peskov said.
Peskov said the issue was raised at Putin's meeting with business leaders during the St. Petersburg International Economic Forum. No final decision has been made yet, he said.
In July 2014, Putin signed a law requiring foreign online companies that sell plane tickets and consumer goods in Russia, as well as social networking sites, to store Russians' personal data only in Russia. The law was expected to take effect on September 1, 2015.
US-based companies such as Facebook, Google and Twitter have millions of users in Russia but generally store data on servers outside the country.