Bill on violence against ambulance workers reaches Russia's lower house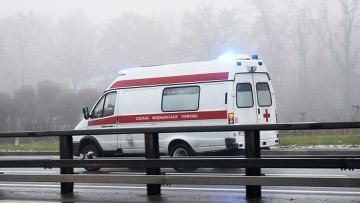 15:36 23/03/2015
MOSCOW, March 23 (RAPSI) – Russian lawmakers Yelena Afanasyeva and Maxim Shchepinov introduced legislation that would make attacks on ambulance workers a criminal offence punishable by 10 years in prison, RIA Novosti reported on Monday.
The bill was drafted in response to numerous attacks against medical workers as they provided medical assistance to patients.
Under the bill, the use of non-lethal violence or the threat of violence against medical workers at work would be punishable by a fine of up to 200,000 rubles (about $3,300), or the guilty person's wages for the past 18 months, or community service for up to five years, or being held for up to six months, or up to five years in prison. Penalties for acts of violence that endanger the life and health of the victim would include a prison sentence of up to 10 years.
The bill's authors point out that medical workers are often faced with aggressive people who are under the influence of alcohol, drugs or toxins, and to asocial individuals with criminal tendencies.
The authors add that ambulance teams report physical attacks every year. According to the Interior Ministry, 26 such complaints were recorded in the Orenburg Region in 2011-2013. The lawmakers say the situation is the same in all Russian regions, as evidenced by numerous media reports.