Russian parliament to consider temporary freeze of foreign currency mortgage payments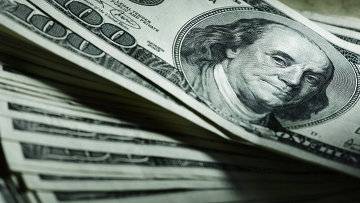 12:47 06/02/2015
MOSCOW, February 6, (RAPSI) - Vladimir Gutenev, First Deputy Chairman of the State Duma Committee for Industry, presented a bill that proposes a temporary freeze of foreign currency mortgage payments, Interfax reports on Friday.
The bill is to prevent mass defaults of the public by freezing the current debts until the Russian government and the Central Bank work out a solution of the problem. Gutenev believes that the public does not have enough resources to independently handle the consequences of the ruble devaluation.
"Those whose loan obligations are secured by mortgages now found themselves in a situation when even the sale of the pledged property will not repay all their debts. The value of residential property will not cover the debts," the parliament member said.
Gutenev told Interfax that he would withdraw his bill if the government submits its own version. He claims to have already started cooperating with the government on developing a legislative initiative.
Earlier, the Ministry for Economic Development criticized a bill on restructuring foreign currency debts into rubles, as proposed by A Just Russia. The ministry believes that support should be provided only to borrowers who own only one economy class property. Other criteria for financial assistance could include children and dependents, incomplete family, loss of job by the borrower or significant decrease in income.