Putin lifts ban on commercials for pay TV channels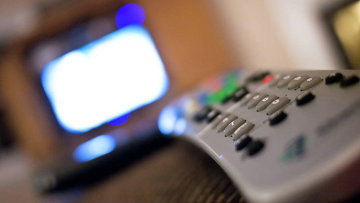 13:28 04/02/2015
MOSCOW, February 4 (RAPSI) – Russian President Vladimir Putin has signed a bill lifting the ban on commercials for pay cable and satellite television channels that broadcast 75 percent of Russian content into law, RIA Novosti reports Wednesday citing the Kremlin press office.
Experts said that the ban, which became effective on January 1, 2015, could push many regional TV channels over the edge. It has been decided to soften the restrictions following numerous consultations.
Pay TV channels will be able to broadcast foreign shows and films, provided their share does not exceed 25 percent of total content. Compliance with these regulations will be monitored by the Federal Antimonopoly Service (FAS).
The law would add a new term to legislation, "national media products," meaning products created by Russian individuals or companies, under contracts with Russian media outlets, or with upwards of 50 percent of funding provided by Russian investors.
The FAS will develop a procedure for certifying compliance with this term. The translation, dubbing and subtitling of foreign films will not be considered national media products.