Putin signs bill blocking access to websites with pirated content into law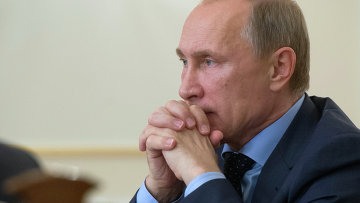 15:45 25/11/2014
MOSCOW, November 25 (RAPSI) – Russian President Vladimir Putin has signed the bill that extends the reach of anti-piracy legislation to music, books and software into law, RIA Novosti reported Tuesday.
An anti-piracy law took effect in Russia on August 1, 2013. It sets out the legal grounds and procedure for limiting access to websites that distribute movies and television shows in violation of copyright. The law currently requires websites to remove pirated content. If they fail to do this by the deadline, access to the site will be blocked by the telecom regulator.
The approved amendments include the possibility of settlement between law abiding internet portals and intellectual rights holders. In addition, if the rights holder wins two consecutive lawsuits against a portal, it can be permanently blocked by court order.
The law will take effect on May 1, 2015. According to one of the bill's sponsors, State Duma Deputy Speaker Sergei Zheleznyak, the six months transitional period will allow both the right holders and the internet providers to easily shift into new legislative model.