Bill on flight capital amnesty submitted to State Duma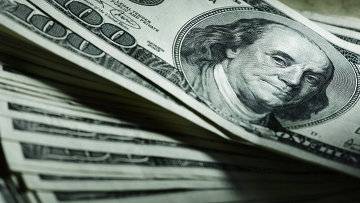 11:27 31/10/2014
MOSCOW, October 31 (RAPSI) – Senators Konstantin Dobrynin and Yury Biryukov have submitted a bill to the State Duma, Russia's lower parliament house, on a flight capital amnesty, to be effective from January 1 to August 31, 2015. The bill would set a 2.5 percent tax on repatriated capital, TASS reported on Friday.
An explanatory note to the bill says that "the amnesty will be announced to encourage fight capital to return home and to be invested in the national money market." The bill's authors, who analyzed foreign experience, propose setting a 2.5 percent tax on the returned capital. They believe that the amnesty and the low tax on returned capital would bring considerable revenue to the state budget.
They write that in the first three months of 2014 legal capital was estimated at $200 billion at the least, and that the yearend figure, including flight capital, could reach as much as $1 trillion. "As a result of the amnesty, at least 10 percent of flight capital or approximately $100 billion would return to Russia. The 2.5 percent tax on this sum would bring over $2 billion to the state budget," they said.
The bill says that "the flight capital returned within the stipulated period or the declaration of comparable assets that have not been taxed, for example assets invested offshore, would not be subject to administrative or criminal liability."
The returned capital can be declared from January 1 to August 31, 2015, the explanatory note says.
The bill's authors point out that "no bottom or ceiling amount will be set for the declaration of returning capital, property or currency."