Russian upper house approves foreign media ownership bill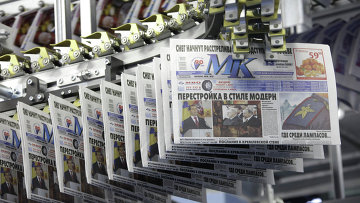 15:31 01/10/2014
MOSCOW, October 1 (RAPSI) – The Federation Council approved a controversial bill seeking to restrict foreign ownership of media in Russia, RIA Novosti reported Wednesday.
On September 26, the State Duma adopted in the second and third readings a bill to limit foreign ownership in Russian media outlets, including print media, to 20%.
Under the bill, foreign citizens, stateless persons and Russians with dual citizenship may not found media outlets. The restrictions would be effective on January 1, 2016.
Under current legislation, foreigners can own up to 50% of a TV channel or radio station, but there is no limit on foreign shareholding in the print media. A case in point is one of the leading Russian business publications, Vedomosti newspaper, which is co-owned by The Financial Times, The Wall Street Journal and European media holding Sanoma.
Lawmakers engaged in the bill sponsorship repeatedly stated that the amendments are aimed at strengthening Russia's security and are not an attempt to pressure the media.
However, the Presidential Council for Civil Society and Human Rights says this bill is in conflict with legislation and will not achieve its goals.