Aeroflot proposes 10 year imprisonment for in-flight brawls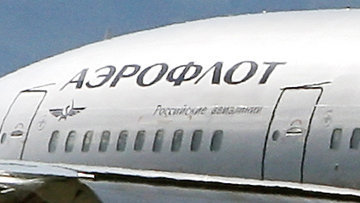 16:07 01/07/2014
MOSCOW, July 1 (RAPSI) – Russia's largest air carrier Aeroflot has proposed that in-flight brawls be considered a criminal offence punishable by up to 10 years in prison, a company representative told RIA Novosti.
He said this proposal was put on the list of measures prepared by Aeroflot's security service. "This is not a Russian invention," he said. "The other civilized countries have a criminal punishment for this crime. For example, assault against or intimidation of flight crew carries a penalty of up to 20 years in prison in the United States, and smoking in the airplane's toilets is punishable by one year in prison in Japan."
About 400-450 in-flight brawls occur on Aeroflot planes every year, but mostly on long flights that last eight to 13 hours. This costs the air carrier hundreds of thousands of US dollars every year, the source said.
A draft law stipulating criminal and administrative responsibility for passengers who violate in-flight security regulations has been submitted to the State Duma. Under this bill, air carriers would be able to refuse to sell tickets to those who have violated the inflight regulations within the previous five years, and the Criminal Code should be amended to introduce a new legally defined crime: "violation of inflight security regulations by passengers."
According to Aeroflot, in-flight brawls in Russia are treated as petty hooliganism punishable by a fine ranging from 500 to 5,000 rubles ($14.60-$146), or a 15-day administrative arrest.