French lawmakers vote to tax energy drinks - report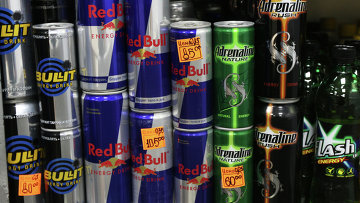 14:44 24/10/2013
PARIS, October 24 (RAPSI) – French lawmakers on Thursday voted to implement a tax on the sale of energy drinks, news channel BFM TV reports .
The tax will be levied on drinks that contain 220 mg of caffeine or 300 mg of taurine per liter. The tax is expected to be set at EUR 1 per liter, which is expected to bring in an additional EUR 60 million to the country's budget.
Almost 9 million French citizens drink upwards of 60 million liters of energy drinks each year. The national food safety regulator, in a report published in October, strongly warned teenagers, children, and pregnant women against indulging in such products.
In December 2012, State Duma proposed a ban on the sale of energy drinks in Russia, as well as on canned alcoholic cocktails.