Russian lawmakers propose amnesty to commemorate Afghanistan withdrawal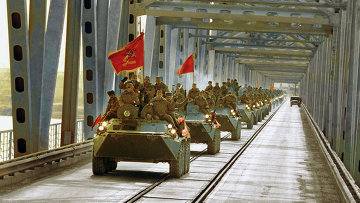 14:50 23/10/2013
MOSCOW, October 23 (RAPSI) – A group of lawmakers from the United Russia party proposed to declare an amnesty that will commemorate a 25th anniversary of the withdrawal of Soviet troops from Afghanistan, the State Duma official website reports.
The draft bill was submitted to the State Duma on Wednesday. Seven United Russia deputies have sponsored the bill, including Boris Gromov who was the commander of the Soviet forces during the withdrawal.
On May 15, 1988, the Soviet Union started withdrawing its forces from Afghanistan. Under the April 1988 Geneva agreements on attaining a political settlement on Afghanistan, the Soviet Union pledged to withdraw its military contingent over a period of nine months, by February 15, 1989. In 2012, the government of Afghanistan proclaimed February 15 – the day of the final Soviet troop pull-out – the day of the defeat of the Soviet Army and a bank holiday.