Russia's Upper house approves foreign jurisdiction bill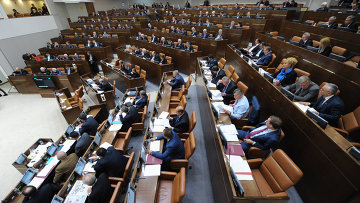 14:11 16/10/2013
MOSCOW, Ocotber 16 (RAPSI) – Russia's Upper house of parliament on Wednesday approved a bill dealing with jurisdiction over crimes committed abroad by Russian citizens or involving Russians as victims.
The law amends the Criminal Code and stipulates that if a given crime was committed abroad, and the investigation was conducted in Russia, the case will be reviewed by the court which has jurisdiction in the victim's place of residence. If the victim lives outside of the Russian Federation, the jurisdiction is transferred to the court attached to the accused's residency.
Cases initiated by the claims of private citizens against their compatriots that address felonies committed outside of Russia will be reviewed by a magistrate judge who has jurisdiction over the accused or victim's place of residence.