EU concerned over Russia monitoring airline passengers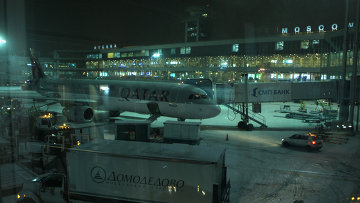 10:46 11/10/2013
BRUSSELS, October 11 (RAPSI) – Transport ministers from 28 states of European Union expressed concerns over the Russian Transport Ministry's demand to provide personal data of all European passengers flying to Russia directly or passing over without landing, European Council representative told RIA Novosti on Friday.
This demand stems from augmented functions of the Transport Ministry, which is now given transport security functions. According to the new legislation, all data which is collected by the ministry, will stored in centralized databanks of the Transport Ministry, which will be merged with the ones at the Interior Ministry and Federal Security Service.
Western media reported, that the information that the passengers give when purchasing a ticket must now be turned over to Russia in 30 minutes after the ticket has been booked. This includes the information about the baggage and whether the passenger showed up for the flight.