Russian Constitutional Court allows convicts to run for office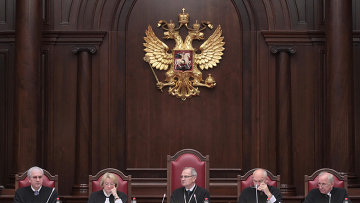 12:04 10/10/2013
ST. PETERSBURG, October 10 (RAPSI) – Russian Constitutional Court on Thursday ruled that the provision which bans individuals convicted for grave or aggravated crimes from running for governmental offices is unconstitutional.
The contested provision came in effect in June, 2012. The authors of the application say that the provision, basically, punishes an individual twice for the same crime. Also, the applicants pointed out that the provision made no distinction between real of suspended sentence, standing or off the record conviction.
The Constitutional Court ruled that the ban on running for office was applicable only for those sentenced to life in prison, and was unconstitutional otherwise.