Russian Duma adopts bill on dissenting opinions in criminal cases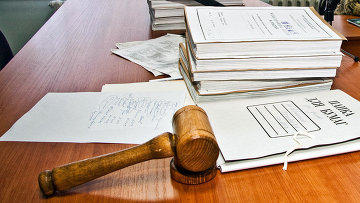 18:34 08/10/2013
MOSCOW, Ocotber 8 (RAPSI) - Russia's State Duma has adopted in its third and final reading a bill that would allow parties involved in criminal proceedings to review any dissenting opinions accompanying their verdicts.
Present legislation allows the presiding judge to express a dissenting opinion on the case in writing. In accordance with the Criminal Code, it should be attached to the verdict and should not be disclosed during trial.
After the new law takes effect, the convicted party will be entitled to review a dissenting opinion on the case, as is presently the case in commercial, constitutional, and civil litigation. The presiding judge cannot disclose the positions of other judges in the case, or in any other way disclose the nature of the conference between the judges that took place during the trial.
Should there be a dissenting opinion, the presiding judge is required to prepare it within five days, and to inform the parties to the trial of its existence. The defense and the prosecution would then be allowed access to the opinion for review.