Bill enabling transits without visa to stay in Russia for 3 days forwarded to Duma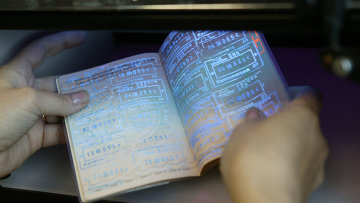 11:09 17/09/2013
MOSCOW, September 17 (RAPSI) - The government has forwarded for the State Duma's review a draft law permitting transit visitors to stay in Russia without visa for 72 hours, the website of the Cabinet of Ministers said Tuesday.
The government in September passed the bill prepared by the Ministry of Culture .
According to the statement, the passage of the bill will allow to increase the number of international visitors flying through Moscow's transport hub from 20% to 30%. It also will work towards gain in consumption of travel services from 13,1 ($405,7 million) to 19,7 billion rubles ($610 million).
Last week Deputy Culture Minister Alla Manilova said that according to conservative estimates, the hotel industry will see its income rise 3.6 billion to 5.4 billion rubles ($110-160 million) a year, adding that transportation revenues were also due to rise.
Of the 47 million foreign nationals who entered Russia last year, only 2.5 million were tourists.