Foreign truck drivers ordered to receive Russian driving licenses by Nov. 1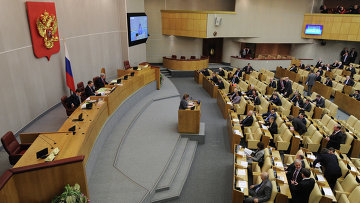 15:11 15/07/2013
MOSCOW, July 15 (RAPSI) - The State Duma has adopted a law binding foreign drivers to receive Russian driving licenses if they want to work in Russia, State Duma Transportation Committee head Yevgeny Moskvichyov (United Russia) told RIA Novosti on Monday.
The Izvestia newspaper reported on Monday that following a fatal bus crash near Moscow on Saturday, the State Duma has decided to accelerate the adoption of a law to oblige foreign drivers working in Russia to receive Russian driving licenses.
Eighteen people were killed and another 45 were injured in a crash involving a bus and a truck carrying gravel. The incident happened in the village of Oznobishin, about 40km (25 miles) south of Moscow.
The truck driver was an Armenian national, aged 46, who had been penalized by traffic police six times over the past year.
"The bill has been adopted. Amendments to Article 20 of the law on road safety oblige foreign nationals wishing to work in Russia to receive Russian driving licenses. The law will become effective on Nov. 1, 2013," Moskvichyov told RIA Novosti.
He said foreign nationals working in Russia as truck drivers will need to pass a road rules test. Individuals who are not working in Russia but want to will also need to pass a practice test.
Moskvichyov said the amendments will not concern transit drivers who work in accordance with international rules.