Russian legislators propose placing pedophiles under surveillance for life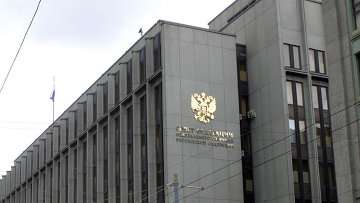 15:58 12/07/2013
MOSCOW, July 12 (RAPSI) - The Federation Council has drafted a law requiring that rapists be placed under surveillance after they have served their prison terms, Izvestia daily reports on Friday.
Yevgeny Tarlo, member of the United Russia party from Tambov, has reworked his own initiative against sexual abuse of persons under 14. The revised version calls for rapists who have served their prison terms to be placed for life in settlement colonies - reserved areas where individuals convicted of minor crimes are generally placed instead of prisons.
In compliance with the Russian Criminal Code, inmates in settlement colonies are supervised rather than guarded and are allowed to move freely around their "town." They can leave the settlement with the permission of the administration. They are allowed to use unlimited amounts of money and can live together with their families.
The first version of this initiative, which was proposed by Tarlo a year ago, called for the building of 10 reservations around Russia where rapists should be kept after serving their prison terms. The Supreme Court backed the idea, stating that it "generally supports a bill aimed at offering greater protection of minors from sexual abuse." However, some judges and members of parliament then pointed out a number of flaws in the draft, Izvestia reports.
According to the Investigative Committee's statistics, 401 rapes against children under 14 were registered in January-October 2012; in 1,315 cases, children were forced to engage in sexual acts. Three children died as a result of sexual abuse.