State Duma proposes reducing scope of individuals entitled to file for bankruptcy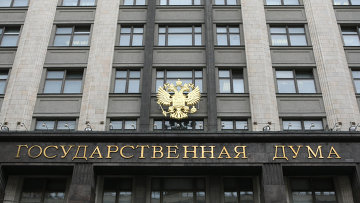 12:37 12/07/2013
MOSCOW, July 12 (RAPSI) - The new version of the individual bankruptcy law, submitted for government approval, is tougher on borrowers and easier on banks, Kommersant daily reports on Friday.
The bill, a copy of which has been obtained by the newspaper, has been reworked and is ready for its second reading. The Duma members have tried their best to limit the ability of borrowers to use the bankruptcy procedure.
"We have reworked the draft to minimize the number of borrowers who can file for bankruptcy at the initial stage," Sergei Gavrilov, head of the lower house property committee, told Kommersant.
The previous version of the law allowed an individual to declare themselves bankrupt if they failed to repay a debt of over 50,000 rubles ($1,530) over the course of three months. From now on, only large debtors with outstanding debts in excess of 300,000 rubles ($9,210) will be able to file for bankruptcy, Kommersant said.
Furthermore, the individual will have to hire a financial receiver with a monthly remuneration of at least 10,000 rubles ($310) for his services.
The bankruptcy procedure may take up to two years, which means the costs will be "comparable" with the amount owed.