Providers and mobile operators to be ordered to protect clients from viruses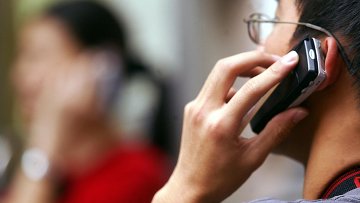 14:20 10/07/2013
MOSCOW, July 10 (RAPSI) - The State Duma plans to order providers and mobile operators to protect private Internet users and mobile subscribers from computer viruses, electronic spying programs and hacker attacks, Izvestia newspaper reported on Wednesday.
The State Duma Committee on Information Policy, Information Technology and Communications has drafted amendments to the law On Information to oblige providers and mobile operators to provide antivirus programs for their traffic equipment.
Denis Maimistov, the author of the amendments, said that people have a constitutional right to receive and disseminate information. However, computer viruses are increasingly being used to delete, block or copy information without authorization.
"Users are forced to turn to professionals to clean up after such attacks or buy special antivirus programs," Maimistov told Izvestia.
He said that the current wording of the law On Information regarding protection from hackers and illegal actions only applies to government websites. The committee plans primarily to ensure protection from DDoS attacks and electronic spying programs.
"We want non-governmental participants of the information network (...) to install antivirus systems in their traffic equipment," Maimistov said. Hypothetically, end users will receive cleaned-up information and antivirus programs will only be needed for protection against local viruses, for example on memory sticks.